Promoting Research Transparency
We follow COS/BITSS guidelines to increase openness of materials, data, and methods. This carries over into our programs, where all research is conducted ethically, and different techniques are used to encourage transparent and reproducible research practices.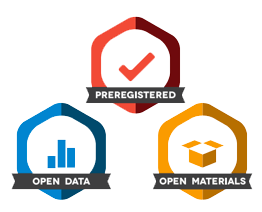 Current Projects
With the SDL at VT and PYD Lab at Missouri, research is exploring the following constructs:
implicit beliefs about bullying and caring

sense of belonging

upstanding barriers and behaviors

motivational goal orientation
Is your school interested in a research collaboration to understand your school climate and students? Please contact us at shane@promotecarepreventharm.org!
In order to achieve full research transparency, more information will be provided on the research projects, including methodology and data analysis plans on the Open Science Framework.